If you are in an urgent situation, contact 9-1-1 (in Canada) for emergency services in your area. If you are outside the 9-1-1 service area, contact one of the available crisis lines in your area.
You can also access additional support services, such as mental health support, intimate partner violence helplines and shelters, and social assistance.
Everyone has the right to live free from violence. However, many people continue to experience violence every day because of their sex, gender, gender identity, gender expression, or perceived gender. This is referred to as gender-based violence (GBV), and it is one of the most pervasive, deadly, and deeply rooted human rights violations of our time. GBV can take many forms, including physical, sexual, psychological, emotional, and financial abuse, as well as technology-facilitated violence.
The vision for the National Action Plan to End Gender-Based Violence is a Canada free of gender-based violence that supports victims, survivors, and their families, no matter where they live.
WAGE is working with each province and territory to put in place bilateral agreements supporting the implementation of the National Action Plan. The agreements will be flexible to enable jurisdictions to address their respective priorities, needs and challenges.
The National Action Plan to End Gender-Based Violence aims to:
Engage all people in Canada in changing the social norms, attitudes, and behaviours that contribute to GBV
Address the social and economic factors that contribute to GBV
Set out a framework for anyone facing GBV to have reliable and timely access to culturally appropriate and accessible protection and services
Improve the health, social, economic, and justice outcomes of those impacted by GBV
Five pillars and a foundation for preventing and addressing gender-based violence
The National Action Plan to End GBV consists of five pillars and a foundation. For additional information on each pillar and the foundation, see the complete National Action Plan to End Gender-Based Violence.
Pillar 1 – Support for victims, survivors, and their families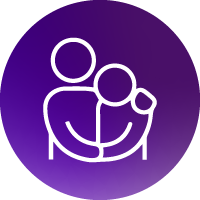 GBV services provide critical, life-saving support and safe spaces. They deliver social, health, and community services that protect and empower victims and survivors, including women, girls, and 2SLGBTQI+ people experiencing violence. The safety and wellbeing of victims and survivors are at the centre of the National Action Plan to End GBV in recognition that they are the experts in their own personal experiences, with diverse backgrounds and needs.
Pillar 2 – Prevention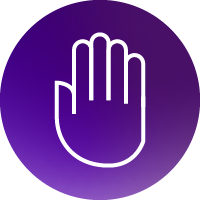 The National Action Plan to End GBV emphasizes primary prevention approaches that address the root causes of GBV in order to stop violence before it occurs. Prevention work must occur in a range of contexts – in private spaces; public spaces; community spaces; workplaces; educational settings of all types, including post-secondary institutions; and online settings.
Pillar 3 – Responsive justice system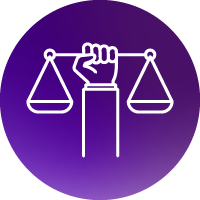 GBV is a violation of human rights and, in many cases, a violation of Canadian criminal law. In Canada, the justice system is comprised of criminal law and civil law, which includes family law. The justice system involves multiple players, including law enforcement, prosecutors, judges, lawyers, and victim service providers, all of whom work to ensure the consistent application of laws and fairness to all who are involved.
Pillar 4 – Implementing Indigenous-led approaches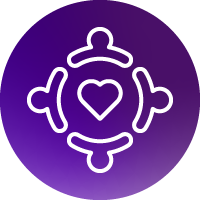 Working with victims, survivors and their families, Indigenous governments and partners, non-governmental organizations, provinces, and territories as well as working horizontally across federal institutions will help ensure a coordinated approach that supports sustainable progress towards ending GBV against Indigenous women, girls, and 2SLGBTQQIA+ people, no matter where they live.
Pillar 5 – Social infrastructure and enabling environment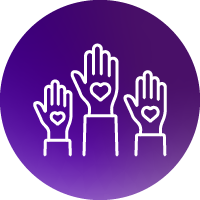 "Social infrastructure" refers to health and social programs, services, and support, including childcare, long-term care, and GBV services. Social infrastructure investments can include, but are not limited to, supporting parents in taking leave; providing care support for children, families, seniors, and communities; providing socioeconomic benefits for those in need; providing wrap-around services; increasing culturally and socially relevant trauma and violence-informed support and services, particularly for those living in rural, remote, and northern areas; and providing a range of housing options.
The foundation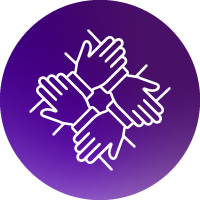 Achieving the shared vision of a Canada free of GBV that supports victims, survivors, and their families, no matter where they live, requires joint work by federal, provincial, and territorial governments; Indigenous organizations; GBV direct service providers; researchers; the private sector; and victims, survivors, and their families. Implementing the National Action Plan to End GBV requires a strong foundation based on the following three components: leadership, coordination, and engagement; data, research, and knowledge mobilization; reporting and monitoring.
Learn more about gender-based violence
Report a problem on this page
Date modified: